Creative Marketing & Media Consultancy
Hello. I'm James, the Founding Digital Musketeer. Feel free to wander further down this page to find out a little bit more about me, my fellow musketeers and why working with us will be the best decision you can make…
Your digital musketeers are here to help you and your business create beautiful things to ensure it is more competitive on and offline.
We are fully qualified! Amongst us, we have five degrees and a heap more other qualifications… but we are way more than pieces of paper. We are a bunch of friendly professionals who love being creative!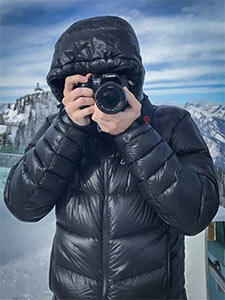 James Bradbury-Willis
Digital Musketeer
Francesca Smith
Digital Socialite
Patsy Moffett
Design Legend
We know finding the right people to help you and your business is critically important. You need to know you're getting the best for your money! With The Digital Musketeer, you truly are! Here's just a few reasons why you want to work with us…
Professionally Trained
We know what we are doing! We've been to top UK universities and gained various professional qualifications.
Happy Customers
We have worked with many people and ALL have been delighted with both the end product and our customer service
Specialist Experience
With over 10 years' experience in our marketing & media services, you know you're getting the best
Flexible Payments
We know cashflow is critical to running a business. That is why we offer a flexible payment structure!
One Stop Shop
It's quite simple really… We can help you with all your creative marketing and media requirements!
Stress-Free
Don't worry! Be happy! We have designed a stress-free process from concept to final delivery…
Our aim is to make sure your business grows and can be as competitive as it can be. Knowing we have made a difference to you gives us no greater thrill!
– James Bradbury-Willis (Founding Musketeer)
We offer you a load of awesome creative things…
The humble website. We develop beautifully designed mobile optimised sites with functionality to drive you more business…

Design is core to everything we do. Our team of top notch designers will ensure we capture exactly what your business stands for…
As professional digital marketers, we can offer you individual services or the fully integrated marketing strategy to hit your goals…

Videos are more important than ever to communicate your message! Let our team creative and qualified team help you…
The sky is no longer the limit. Experience views from a new perspective with our various drone services…
Are you sociable? You may think you are. Let us create a social media strategy to take your business to the next level!
Take a quick look at just some of our recent bits and bobs…
We are here to Help.

Just Say Hello!
We are a friendly bunch and would love to hear from you! Please get in touch by using the form below, or contacting us using these details:
The

Digital Musketeer

The Old Library, Literary Institute,
Seaview Terrace, Aberdovey,
Gwynedd, LL35 0LL

P: 01654 767 737
M: 07855 748 098
E: contact@TheDigitalMusketeer.com