Proper Gander Tywyn is a great example of our popular Bronze Package. Migrating an old site to a new, modern, and functionality-full website capsulated the restaurant's new ownership. 
Details
Website Upgrade
WordPress Website
Bronze Package
Stunning Photography
Email/Content Migration
Functionality
Mobile Optimisation
Web Forms
Basic SEO
Bespoke Booking Form
Proper Gander Tywyn
The Proper Gander Tywyn website is a fluid one-page design with absolutely stunning imagery. These images were taken by us as part of the package and give the business an edge over other local eateries.
Website: Proper Gander Tywyn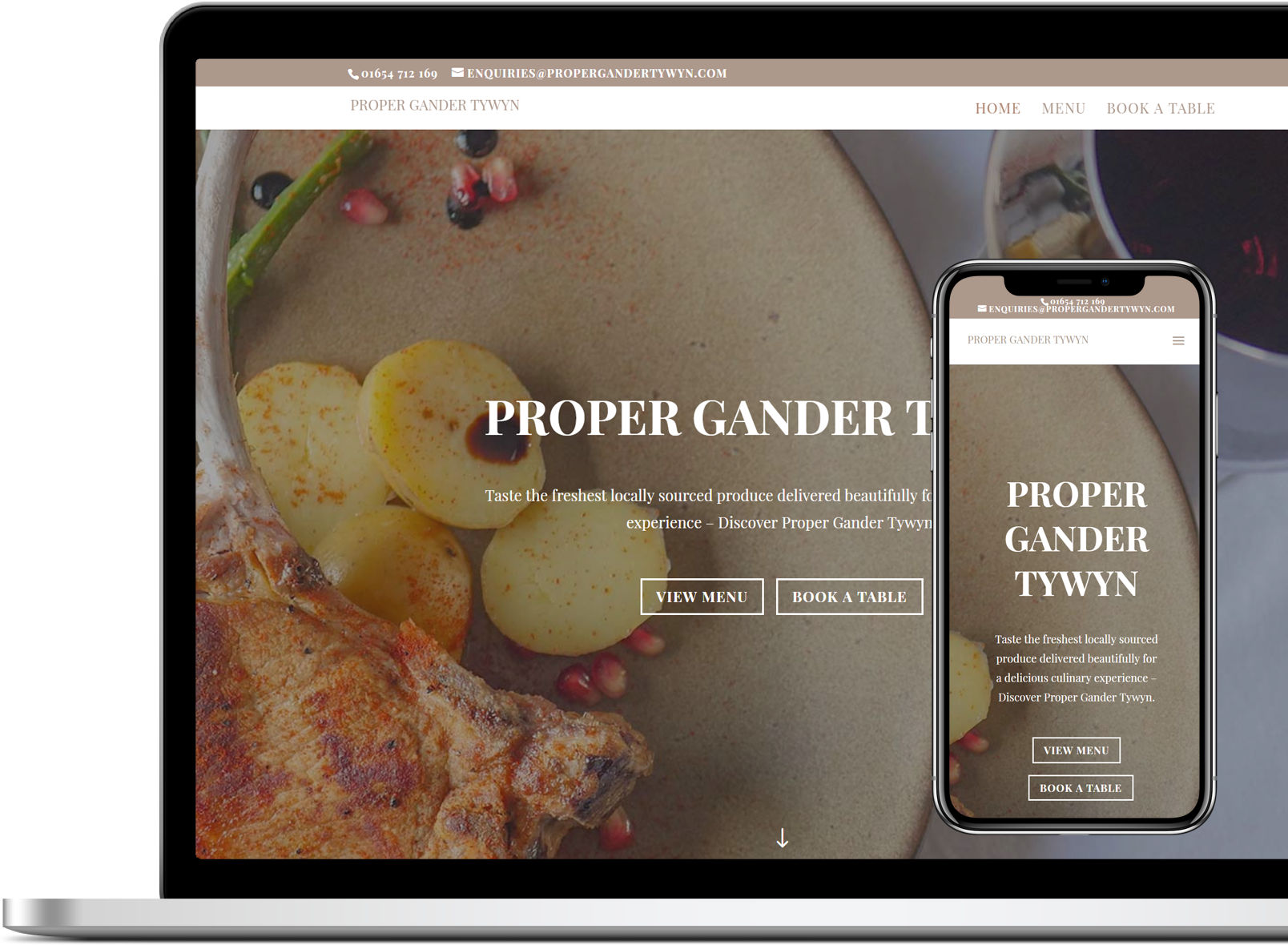 I will highly recommend to everyone your services and the professionalism that was behind our amazing website
– Gaberial Badescu (Proper Gander Tywyn)