The Mercer Creative wanted an elegant website, which represented their design ethos as a design consultancy. The clean and beautiful website, with new logo, seamlessly flows onto mobile devices.
Details
New Build
WordPress Website
Multi-Page
New Logo Design
Functionality
Mobile Optimisation
Web Forms
Basic SEO
The Mercer Creative
The website is a great example of the Bronze Package, which can be a very affordable way to deliver your business' message. The sleek design was heavily client influenced by a unique and beautiful imagery collage encompassing this cool design based brand.
Website: The Mercer Creative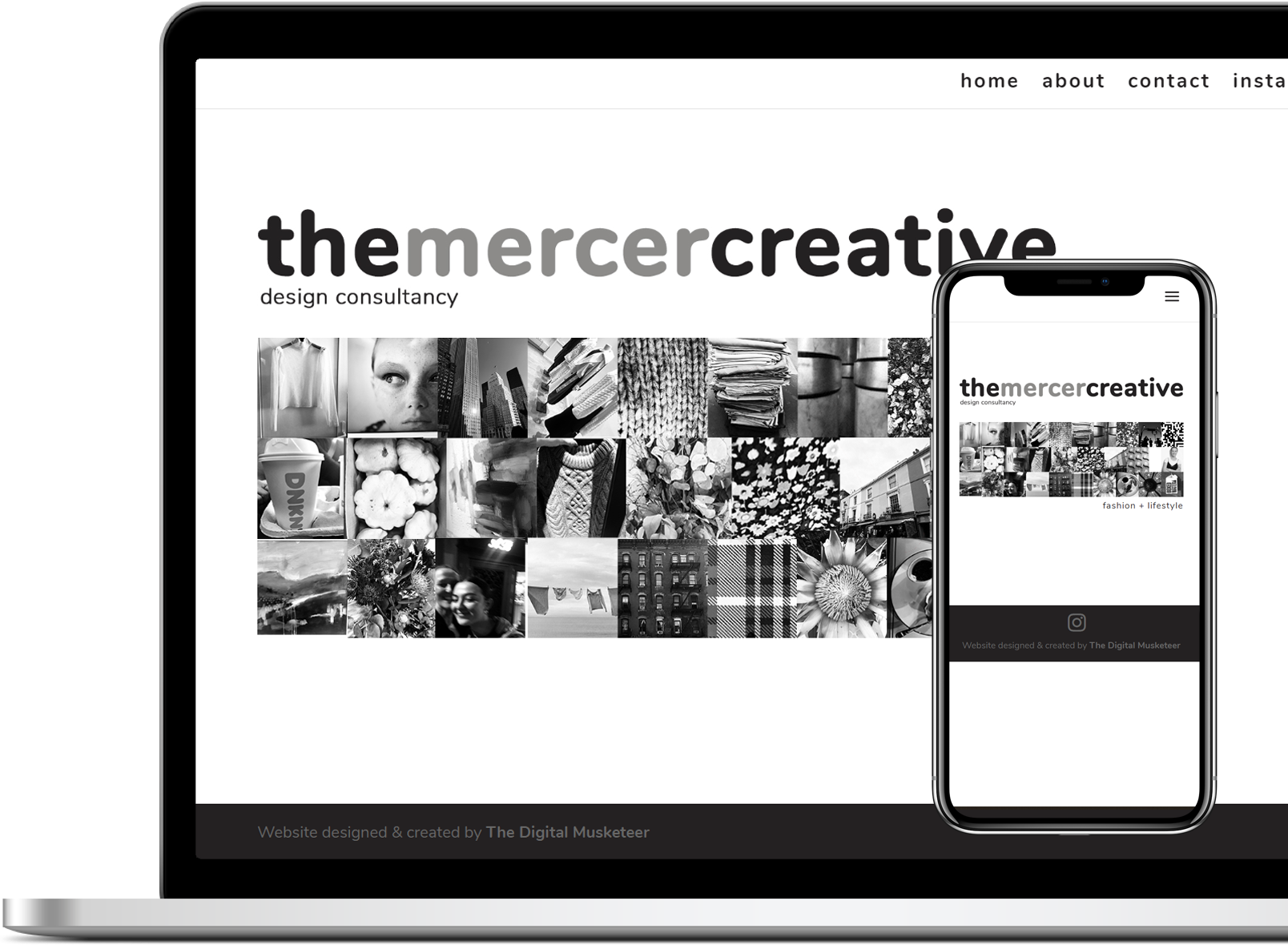 A quick, cost-effective and efficient process was only eclipsed by TDM's professionalism and a keen eye for detail! Highly recommended!
– Mel Mercer (The Mercer Creative)